So, yeah.
It's eleven o'clock. I was up from 4:30am to 1:00am yesterday, woke up at 6:00 this morning, and should be dead tired.
But I'm not. Y'know why?
Because the Rams just drafted their second Mountaineer, the second part of the best receiving tandem that West Virginia football may have ever seen.
Tavon Austin in Round One.
Stedman Bailey in Round Three.
Take a deep breath, Nick. In, out. In, out.
Oh, what the hell…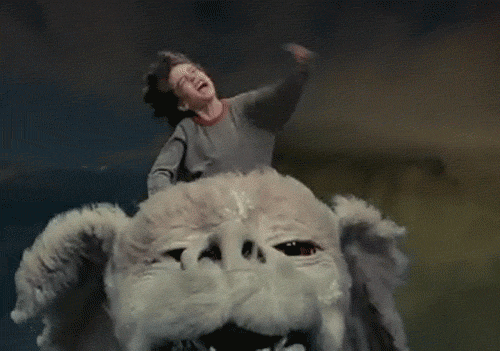 *ahem*
Okay, so where to begin? I've been watching Bailey for three years now, and simply put, the guy is incredible. Tavon Austin gets the press as the electrifying and dangerous weapon, but few outside of Morgantown probably know off the top of their head that Bailey put up over 1,600 yards and 25 touchdowns this year as West Virginia's leading receiver.
Bailey brings a lot to the table. If he were 2-3 inches taller, he could have been in the mix as a first round pick himself. He is an outstanding route runner. He shows great body control and combines outstanding hands with stellar concentration. Despite his build, he has enough strength to break tackles and the elusiveness to make something happen after the catch. He has enough playing speed to get downfield and behind the secondary, has a great double move, a nice stop-and-start move as well. Very savvy and reliable, and it goes without saying he has a nose for the end zone. Playing with Tavon in the pros will only help both of them.
Though some would argue he's primarily a slot guy at the next level, I disagree. I think he has shown through his college career he has what it takes to be effective on the outside due to his technical skills as a route runner and deceptive speed. I see him in the mix to rotate on the outside with Quick and Givens while Austin and Pettis handle inside duties.
I honestly never would have imagined the Rams would go back to the well and take Bailey in this draft. I've been on record prior to the draft as saying two receivers on the first two days of the draft would be overkill, and it probably still is. But cut me some slack here since those two receivers came from my alma mater!
So, with Bailey out of the way, let's talk about T.J. McDonald. I'm really not particularly high on him.
Prior to the start of Day Two, I provided a list of my top ten remaining safeties, and McDonald ranked tenth. To be fair to him, I noted that 7-10 were probably interchangeable, but he definitely was not in my top six. When the Rams picked McDonald, only two of my top six had been chosen (Cyprien & Swearinger). Philip Thomas, Shamarko Thomas, J.J. Wilcox, and Bacarri Rambo still remained. Wilcox would hear his name called later in the third round, but the others are still available for Day Three.
There's likely a reason for that, and I keep telling myself that. I also keep telling myself that Jeff Fisher has a connection with the McDonald family and with USC and likely has a lot of knowledge about T.J. That certainly helps, and it's easy to put my trust in Fisher and a regime that is clearly righting the ship. McDonald worries me, but he has the kind of athleticism that teams crave. If you can coach the rest and fix some of those technique issues, he should be a capable strong safety.
Now, where's the free safety coming from? You have to assume that Shamarko Thomas is probably not in consideration anymore, as he'd likely fill the same role McDonald does. Philip Thomas of Fresno State remains my top available safety, and I think he'd be an outstanding center-fielding compliment next to McDonald. Other fans prefer Rambo over Thomas; I think Baccari would be a fine selection as well. Either way, I would not be surprised to see the Rams double dip at safety like they have at receiver in order to get two young guys the can mold into capable starters on the back end.
But safety is not all the Rams need. A running back to compliment Richardson and Pead should be considered, and frankly I'm surprised to see Johnathan Franklin still available. He'd be an excellent Day Three choice. Marcus Lattimore remains on the board, as does Mike Gillislee of Florida and Andre Ellington of Clemson. I'll be surprised if the Rams don't come away with a runner on the third day of the draft.
I still think an offensive lineman gets some consideration. I thought Brian Waters of Kent State would be a good fit for the Rams; I believe he was selected one pick after the Rams' first third rounder. Some of the names I'm intrigued by on Day Three include Oday Aboushi, Barrett Jones, Brian Schwenke, David Quessenberry, Ricky Wagner, and Jordan Mills. I'm simply not convinced the group the Rams have assembled to compete for the left guard spot is so good that an upgrade couldn't be considered, nor do I expect Saffold to be the long-term solution at right tackle. If there is value on the board for a lineman, the Rams should consider it.
Those three positions would remain my focus on Day Three, but really, the Rams are in a good position to make value picks at positions like cornerback, linebacker, defensive line, and tight end if they so desire. It will be an interesting Day Three to say the least, but with Austin, Ogletree, McDonald, and Bailey in the fold, I think the Rams have undoubtedly added athleticism to this unit at some key positions.
Now, on to other things. Just some random notes from today.
-It's hard to believe who is still on the board heading into Day Three. I figured nose tackle Jesse Williams would have been snagged by now. Ryan Nassib and Matt Barkley were in first round conversations by some; does Jacksonville pull the trigger to start Day Three? Quinton Patton was a potential second round receiver; perhaps he's following the same path as Chris Givens, a second round talent who fell to the fourth. Khaseem Greene is great value now as a 4-3 OLB or a 3-4 ILB, he should come off the board quickly. Very surprised Johnathan Franklin is available; I projected him in the second round.
-There were a lot of very logical picks made today. Jacksonville stood firm at 33
rd
overall and took arguably one of the best players available in Jonathan Cyprien, filling a huge need in their defensive backfield. I'm not a big Manti Te'o fan, but I love that the Chargers moved up to get him; he should be an instant starter inside for them, and I feel like he makes more sense as a second round pick going to a 3-4 team than he would have a 4-3 team as a middle linebacker, given some of his limitations. I'm happy Geno was drafted early, but I feel like he's going to an awful situation. Good luck, my man.
-The ***** continued to improve – Tank Carradine in the second round to groom behind Justin Smith, Vance McDonald to fill Delaine Walker's shoes, and then a pass rusher in Corey Lemonier… nice second day for them. The Panthers double dipping on defensive tackle help is ballsy, but I like it. Star and Kawann next to one another could be a nice tandem. One of my favorite picks of the day came from Baltimore, who traded up to get in front of Houston and take Arthur Brown. LOVE the fit.
-While it's way too early to grade these guys or to call any team losers, some picks left me scratching my head. I did not believe Kiko Alonso was good value when the Bills took him with the Rams' former second round pick. While Gavin Escobar may develop into a capable tight end for Dallas, he was at least a half round too early for my taste. The Bears taking Jon Bostic over Arthur Brown didn't sit right with me, but perhaps there's a scheme issue there that I'm just not tuned in to. I do not believe Kayvon Webster or Duron Harmon were Day Two prospects, but maybe the Broncos and Patriots know something I don't. I also think the Chiefs went to the Kniles Davis bank a little early, though I kind of figured someone might after his superfast forty time.
-Through two days, I believe the Rams are having a very good draft with the potential to get even better given some of the prospects available on Day Three. Again, I don't want to fall into the trap of giving out grades or anointing winners/losers, but here are some other teams whose overall decisions and picks I've liked: Detroit (Ansah, Slay, Warford), Houston (Hopkins, Swearinger, Brennan Williams, Montgomery), Minnesota (Floyd, Rhodes, Patterson), New Orleans (Vaccaro, Armstead, Jenkins), New York Giants (Pugh, Hankins, Moore), San Diego (Fluker, Te'o, Allen), San Francisco (Reid, Carradine, McDonald, Lemonier), and Tennessee (Warmack, Hunter, Wreh-Wilson, Gooden).