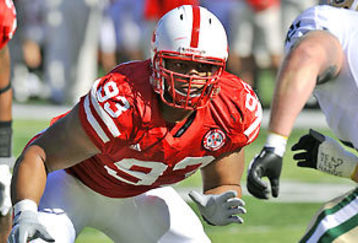 Round 1 (1): Ndamukong Suh, DT, Nebraska
This choice will be overanalyzed to death in the coming months, but to me its a simple one. Suh is the best player in the draft. That's who the Rams should take.
Round 2 (33): Demaryius Thomas, WR, Georgia Tech
Thomas is built like Anquan Boldin, and could be a similar type player. The numbers he put up at GaTech (over 1,000 yards and over 24 yards per catch) are amazing considering the type of offense the Yellowjackets run.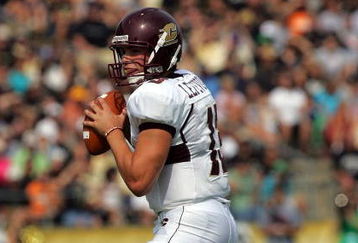 Round 3 (65): Dan LeFevour, QB, Central Michigan
I was on the fence regarding LeFevour until I saw him play in the GMAC Bowl. He has all the tools and the intangible qualities to be a future NFL starter.
Round 4 (97): Sam Young, OT, Notre Dame
Meet our new RT. Young has very good size and played in a true Pro-style offense. I don't think he's a future LT prospect, but he is the type of guy who could step in and play as a rookie.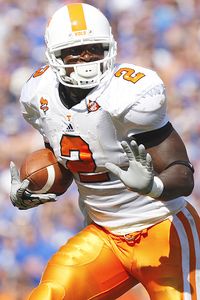 Round 5 (129): Montario Hardesty, RB, Tennessee
Is this wishful thinking? With several Junior RBs declaring, maybe not. If Hardesty is still on the board at this point in the draft, the Rams should snatch him up. Steven Jackson's back will thank them for it.
Round 5 (152): Brandon Sharpe, DE/OLB, Texas Tech
What position would Sharpe, who has 3-4 defense written all over him, play? Pass rusher. DE or OLB? Pass rusher. That's his job, and he'll do it well.
Round 6 (161): Perry Riley, OLB, LSU
The late rounds are a good time to address LB depth. Riley would compete for a role among the Rams no-name OLBs.
Round 7 (193): Reed Williams, MLB, West Virginia
When you look at a guy like Williams, you wish he was just a bit taller, just a bit bigger. He's not a likely starter, but he's a football player who could help on special teams and in spot duty behind James Laurinaitis.
Round 7 (211): Jarvis Geathers, OLB, Central Florida
Another pass rush specialist/special teams prospect.