First Round
Sam Bradford; QB Oklahoma
I've changed from Suh, and with good reason. This guy has all the intangibles and measurables that you could want. With his shoulder checked out by multiple doctors and his great Pro Day, he is nothing less then a lock for the #1 pick at this point.
Second Round
Tyson Alualu; DT Cal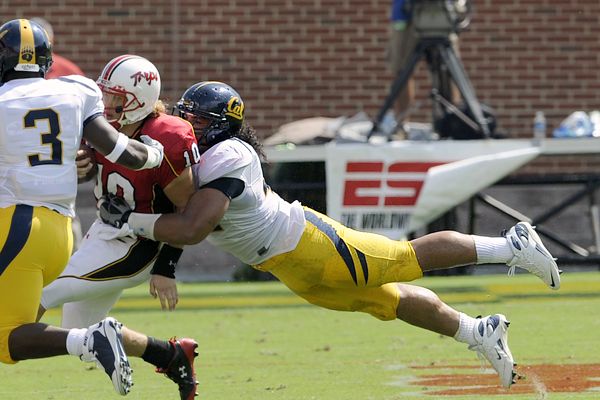 We still need a dominate pressence on our d-line, along with someone to take a some pressure off of Long. Alualu can be all that and more. Starting all of his game since his sophmore season, the man has been absolutely great in that time, gathering a total of 15 sacks in those 3 years, and 7 sacks in his senior season.
Third Round
Ben Tate; RB Auburn
A great downhill runner who can hit the hole with authority. Tate doesnt dance in the backfield and can block pretty well. This guy is 220 and runs a decent 4.4 40, he can provide the relief Jackson so desperately needs.
Fourth Round
Jimmy Graham; TE Miami
A potential star in the making. Played mainly basketball at Miami until he joined the football team. Great size and hands, still raw but there might not be a bigger steal in the draft.
Fifth Round
Mike Tepper; OT Cal
Tepper probably wont start from day one, but he will eventually. A project RT with good size, he can anchor our RT position for years if he pans out.
Fifth Round
Antonio Coleman; OLB/DE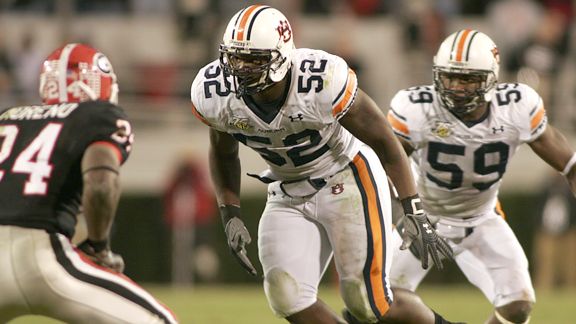 Can be brought in as a situational pass rusher, and should flourish under spags guidance. With 23 sacks in three years, we can use this man's pressure on the QB.
For the 6th and 7th round you can fill out the team with your favorite depth player, it's really nothing less then a crap shoot past the 5th.