Well, this is it. Two more days before the draft. We've all been waiting anxiously for the day to come, and now it's in touching distance. Whoever is picked, I will support fully, and hope they turn out well.
I'm going to keep the mock short for time concerns.
Trade:
Alex Barron to Buffalo in return for their 4th round pick.
Round 1: Sam Bradford (QB)





Round 2: Damian Williams (WR)


Fits our scheme perfectly.
-Great route runner
-Great hands
-Shifty, elusive, and quick
-Smart, can read coverage
-Great work ethic
Round 3: Austen Lane (DE)


-Great upside
-Good work ethic
-Is ferocious
-Great pass rusher
-Dominates with quickness and strength and long wingspan
Round 4: Jimmy Graham (TE)


-Big target for Bradford
-Athletic and fast
-Amazing upside
Round 4: Kyle Calloway (OT)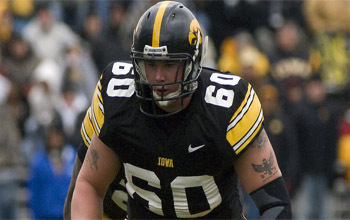 -Blue collar tackle
-Great technician
-Sound pass protector and run blocker
-Good footwork and wingspan
Round 5: Donovan Warren (CB/S)


-Day 3 Steal
-Previously ranked as first-second round pick
-Stock dropped because of 40 time
-Very physical corner, will help in run support
-Great upside
-Great footwork
-Can play one-on-one against any WR

Round 5: Myron Lewis (CB/S)


-Physical corner
-Will help in run support
-Can be an elite press corner
-Good intelligence
-Has the ability to jam bigger WRs

Round 6: Brandon Sharpe (DE/LB)


-Very versatile pass rush specialist
-Works on slower OTs with his quickness and agility
-Can give Spags the option to create different schemes and blitz packages
Round 7: Greg Middleton (DE)


-IMO, this is a steal
-2 years ago, was considered a future elite player due to his 16 sacks as a sophomore
-Was a phenom, before deteriorating
-Production dropped for the past two years
-Has premier strength
-Has a wide range of pass rush moves
Round 7: Michael Greco (S)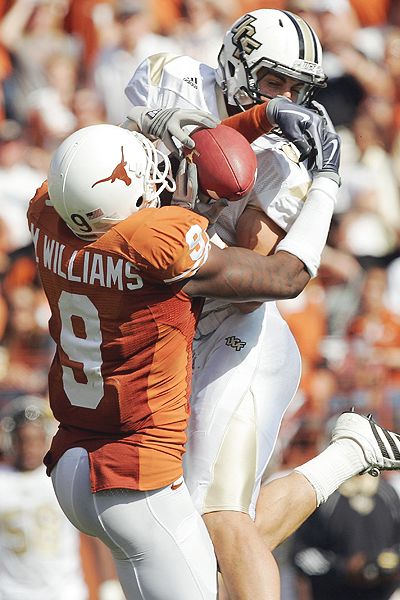 -Great upside
-Will provide good depth and good special teams contributor

Round 7: O'Brien Schofield (DE/LB)


-Huge intensity player
-Great steal for us, was a former 2nd-3rd round prospect before injury at Senior Bowl
-Is a sack machine, much like Brandon Sharpe
-O'Brien Schofield, Brandon Sharpe, Greg Middleton, Austen Lane, Chris
-Long, and Fred Robbins should give Spags excellent variety to plan different schemes and blitzes and more exotic plays to put pressure on opposing offenses.
In review:
We obtain our franchise QB, who has elite accuracy and intangibles.
We give him two big time targets to throw to.
We fill our need at RT with a technically sound blocker.
We obtain 3 high upside secondary players.
We obtain a good addition of sack artists who specialize in getting to the passer. Spags and Flajole should be drooling when thinking of the possibilities of exotic blitzes and schemes and looks. These guys can create mismatches, and will terrorize opposing defenses.