As the hangover from the Superbowl loss started to seep in, the Los Angeles Times believed that a snarky, insulting front-page headline would be just the remedy for mourning Rams fans.
And insult they did. Labeling the team the "Lambs", they essentially diminished the incredible year the team has had to reach the biggest game in football. The impact the Rams organization has had to the sports community in Los Angeles is tangible and measurable.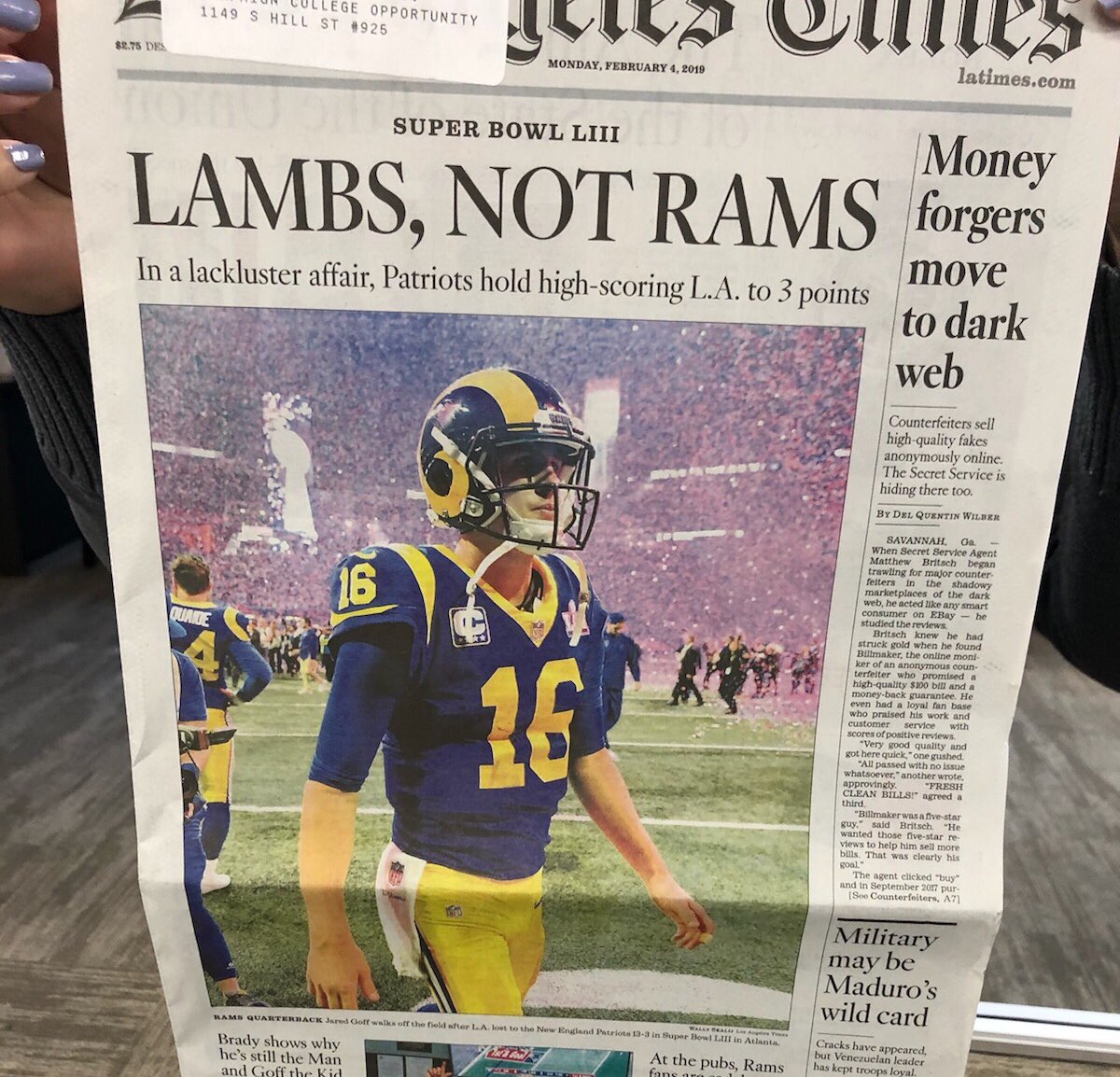 However, the significance of their impact this year expanded far past the gridiron. From the incredibly tragic shooting at Borderline Bar & Grill in November to the havoc and destruction that the wildfires caused, the Rams were a pillar of support and stability in the community, with many players offering assistance and time to help the victims.
With a year the Rams have had, both on and off the field, one would think that not only the fans would be behind them, but also the very news outlets that report them and beg for press passes.
Unfortunately, it seems that either the LA Times are now ran by bitter Saints fans, or they are idiots and did not fully comprehend how much of an impact the Rams have had in Los Angeles.
The results are telling. There is significant backlash on Twitter. People have been bashing the newspaper company, with many saying they have now canceled their subscription, some of which have lasted over 10-20 years. Several editors of the LA Times have come forward with very weak apologies, all of which have also been ridiculed.
I think it's very telling that a team that has only been in the city for 2 years after a 20 year disappearance act can have enough support from its fans to make those fans turn off their loyalty to a newspaper that has been around since 1881.
Los Angeles is now the Rams city. The LA Times better get with the times.
~Rockin